Hello everyone!
I'll try not to make it a habit to post tags too often, but I thought I'd just do this one, just so you all can find out a bit more about me since this blog is still fresh.
Thank you to the lovely Abi Lyn for tagging me for this award! ❤
First up, the rules!
1. Put the award logo/image on your blog.
2. Thank whoever nominated you and provide a link to their blog.
3. Mention the creator of the award and provide a link as well. (This award was created by Okoto Enigmas.)
4. Answer the 5 questions you were asked.
5. Tell your readers 3 things about yourself.
6. You have to nominate 10-20 people.
7. Notify your nominees by commenting on their blogs.
8. Ask your nominees any 5 questions of your choice; with one weird or funny question.
9. Share a link to your best post(s).
I thought I'd splatter the post with a bunch of corny gifs to spice it up a little. Alrighty, let's get started then!
Le Questions
1. What is your favorite meal for dinner?
Oh, anything with potatoes in it. Or soup, because weirdly enough, I'm a soup addict. Or rice paper rolls. *licks lips*
2. What's your favorite kind of fruit juice?
I don't drink juice a lot, but if I had to choose, mango or orange juice is nice.
3. What is your favorite type of music?
I love all kinds of music! It depends what mood I am in. I'm usually listening to contemporary music or songs from musicals, but I love a Capella as well. I've currently been obsessed with the Wicked soundtrack and Rachel Platten songs.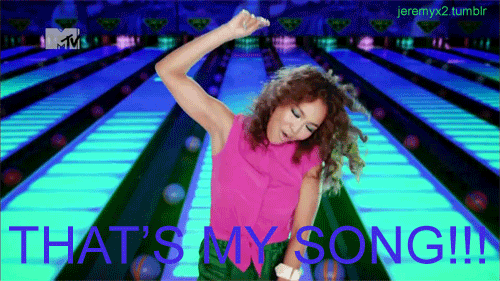 4. What is your favorite room in the house and why?
My bedroom, because it's comfortable and quiet, and I can sing really loud, and because our house doesn't have a lot of rooms other than other people's bedrooms. But I also love it in the family room when everyone is there, because it's cozy and I love spending time with family.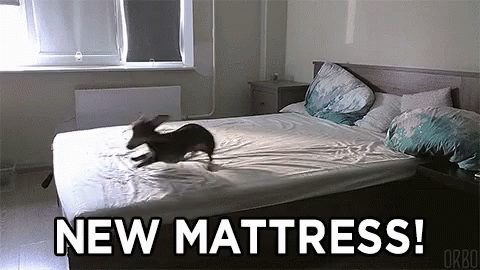 5. If you could become fluent in one language in an instant, what language would it be?
I think I'd pick Tagalog (Filipino), because it's natural to want to know your own language. If I had a second choice, I would pick French.
3 RANDOM FACTS ABOUT ME
I'm a Hufflepuff. 36% Hufflepuff, 23% Gryffindor, 21% Ravenclaw, and 20% Slytherin.
2. I was homeschooled all the way up to grade 10.
3. I'm secretly Hermione Granger even though I'm not really like her, and I only wrote this because I couldn't think of another fact about me.
I nominate: (apologies if you don't do tags)
Noah @ Life In Kyoto
Rhi @ Marshmallow Harmonies
Sarah @ Paraphernalia
Jo @ Pananaw
Kenechi Duatron @ Randomgirlsramblings
Trudy @ True Story
I also nominate all the other Hufflepuffs out there, and anyone else who would like to do this award/tag!
My questions for you
What is the strangest story and/or blog post you have ever written?
What is your current favourite book and why?
Are you an extrovert, an ambivert, or an introvert?
Would you rather have one wish granted right now, or three wishes granted five years from now?
What qualities do you look for in a friend?
And last but not least, my favorite post to write was 9 Things Les Miserables Tells Us About Life.
I had a lot of fun with this post, so thank you once again, Abi, for nominating me!
| Do you like doing tags? | Which Hogwarts house do you belong to? | Do you like potatoes and soup? | Will you do this tag? |
P.S The backround featured image is from Canva.com